Carlsbad

Carlsbad, California is a beautiful seaside resort city many Californians are lucky to call home. It is an excellent combination of family adventure and coastal relaxation. Locals like to refer to it as "The Village by the Sea" and I couldn't think of a better name for this city.
Carlsbad Real Estate
Carlsbad Homes Value
Carlsbad Schools
Carlsbad is located right on the coast of the Pacific Ocean, about 87 miles south of the lights, camera, and action of Los Angeles and 35 miles north of laid-back downtown San Diego. The city is now home to over 112,000 people, and it continues to grow. The weather in Carlsbad can be referred to as Semi-Arid-Mediterranean, with 263 sunny days on average and only 10 inches of rain per year. The ocean moderated weather stays mellow with July highs averaging out at 72 and January lows at 45 degrees Fahrenheit.
$1,399,000
Med. List Price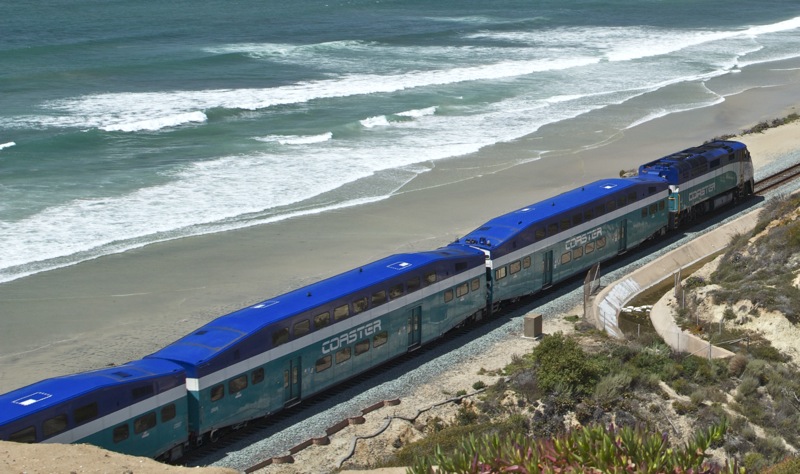 Carlsbad was originally a whistle stop on the California Southern Railroad until a man by the name of John Frazier moved into town during the late 1800s. Frazier dug up a fresh-water well near his property, and generously offered this water to thirsty locomotives passing through. As he continued to dig, he sank another well, producing water that was very similar in mineral content to that of the acclaimed water found in Karlsbad, Bohemia (now Karlovy
Vary, Czech Republic). This led to the city's name, now known as Carlsbad. The site of Frazier's original well is still preserved to this day at Alt Karlsbad Hanse House on Carlsbad Boulevard, with an art gallery and memorabilia museum located in the basement.
Today, Carlsbad is divided into four sections: northwest, northeast, southwest, and southeast. The northwestern region was the first region settled in. It is now home to Carlsbad Village (downtown Carlsbad), Old "Olde" Carlsbad, Hosp Grove, Buena Vista Lagoon, Hedionda Lagoon, and The Barrio.
Carlsbad Village is what I would call an everything destination. If you're looking for a night out on the town, a bite to eat, a new dress for that special occasion, or just a relaxing spa day, Carlsbad Village is the place to go. Even if you have family or friends visiting and you're just looking for something to do, you could swing by Cold Stone or Sub Zero for an ice cream and head to the beach. The possibilities are endless.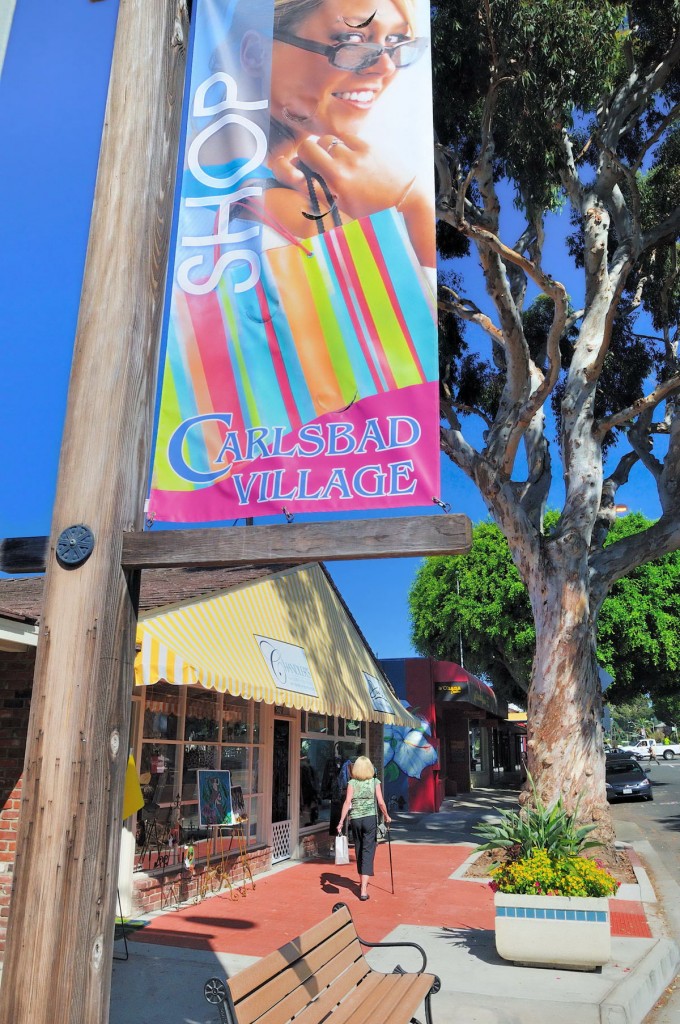 Olde Carlsbad is located near the beach and is where the oldest homes in the city reside. The first homes built in the early 1900s are located here, and some locals consider this area to be the heart of Carlsbad. Hosp Grove is a hiking trail lined with monumental eucalyptus trees planted long ago for the railroad industry. The wood, however, was not used after discovering that the eucalyptus wood was inferior in comparison to other varieties. The trail remains, for the most part, untouched by development, and is open for recreational use; it's mostly used for hiking, biking, dog walking, running, and picnicking. The Barrio is a mostly residential area near downtown Carlsbad and Carlsbad Village with an authentic heritage. The majority of the northeastern region is filled with single-family homes and condominiums. The McClellan-Palomar Airport is also located here.
The southwest region lies along the Pacific Ocean, south of the center of Carlsbad. It consists mostly of single-family homes, and is also referred to as Aviara.
La Costa, or the southeast region, has more of a high-end feel to it. It is home to Omni La Costa Resort and Spa, golf courses, million-dollar Carlsbad real estate, and much of the newer master-planned communities. The residents in this region are part of three award-winning school districts: Carlsbad Unified School District, San Marcos Unified School District, and Encinitas Union School District.
The largest district serving Carlsbad is the Carlsbad Unified School District. CUSD oversees two high schools, three middle schools, nine elementary schools, and two alternative schools, accommodating over 11,000 students total. Carlsbad's great schools city ranking is nine out of ten, with the top rated schools being Carillo Elementary, La Costa Heights Elementary, Aviara Oaks Elementary, and Mission Estancia Elementary. These four schools have been rated ten out of ten by GreatSchools. The Carlsbad Unified School District dates back to 1872 when the original Carlsbad School was built, and now serves not only Carlsbad residents, but San Marcos and Oceanside residents as well. CUSD has become one of the highest-achieving school districts in San Diego county, with many schools classified as Distinguished Schools at both federal and state levels.
San Marcos Unified School District is another one of San Diego's largest school districts with three alternative schools, two high schools, three middle schools, and eleven elementary schools, serving over 17,000 students. SMUSD has a great amount of Distinguished Schools with fifteen out of the sixteen eligible schools having received the award.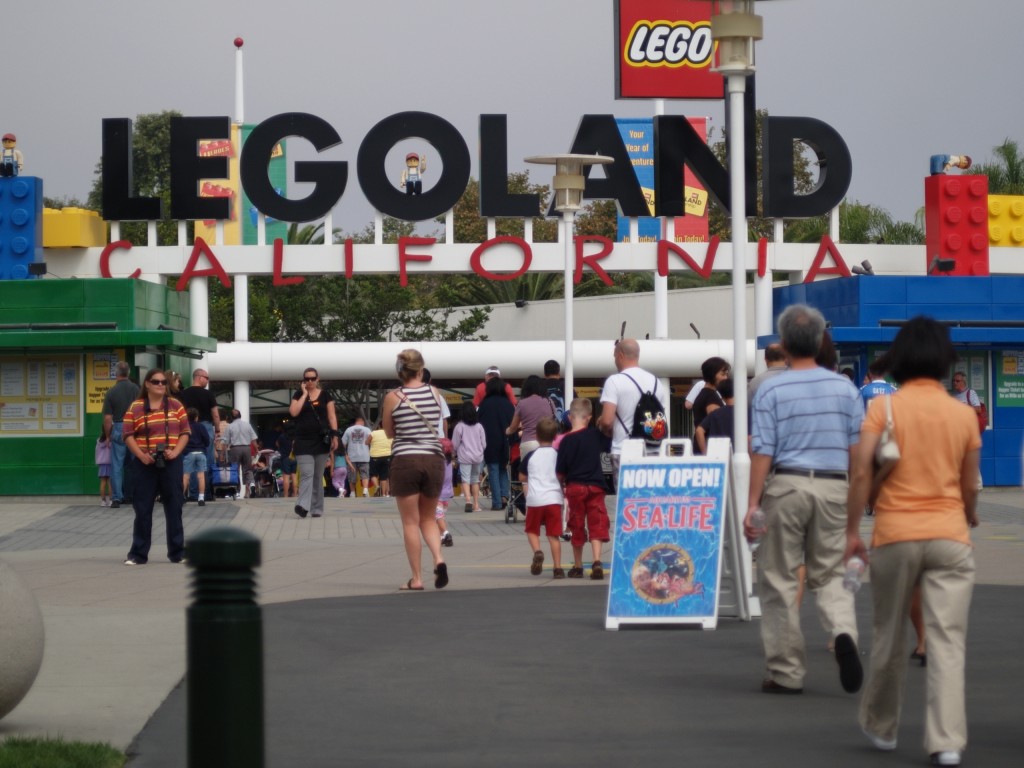 The Encinitas Union School District was founded in 1883 and serves the Rancho La Costa area of south Carlsbad. This district consists of nine elementary schools, serving about 5,400 students. Also serving the La Costa community in Carlsbad is the San Dieguito Union High School District.
When school lets out, Carlsbad has no shortage of activities to keep you, your family, and your friends entertained! The only hard part is having to choose. Carlsbad is home to some of San Diego's main attractions including, but not limited to: LEGOLAND California Resort, SEA LIFE Aquarium, K1 Speed, and four incredible beaches.
LEGOLAND is a family amusement park geared towards children ages 2-12, but don't let that hold you back. There are fun things to do for all ages. With over 60 attractions, delicious must-have park food, shopping, and the aquarium right next door, you're in for a full day(or two, or three)'s worth of fun!
The SEA LIFE Aquarium is located to the left of the LEGOLAND front entrance, and it's hard to miss with the building's beautiful decorations. Bring your kids along for about a one to two hour adventure through the educational, hands-on, interactive exploration that is the aquarium.
K1 Speed is open seven days a week for indoor go-kart racing. The track is open for all ages making it perfect for families and friends to enjoy together. The Carlsbad location has a popular Arrive & Drive package allowing you to come in at anytime, without a reservation, to race.
Carlsbad has about a seven-mile stretch of warm beaches with remarkably beautiful sunsets. Carlsbad State Beach, or Tamarack-State Beach, has a four mile trail for jogging and is a popular spot for barbecues. This beach is within walking distance of Carlsbad Village and is an ideal beach for families.
Unlike Tamarack-State Beach, South Carlsbad State Beach is remote with few amenities. There is, however, a camping ground on a cliff-top with a lovely view of the ocean. This beach is ideal for walking and jogging due to the quality of the sand.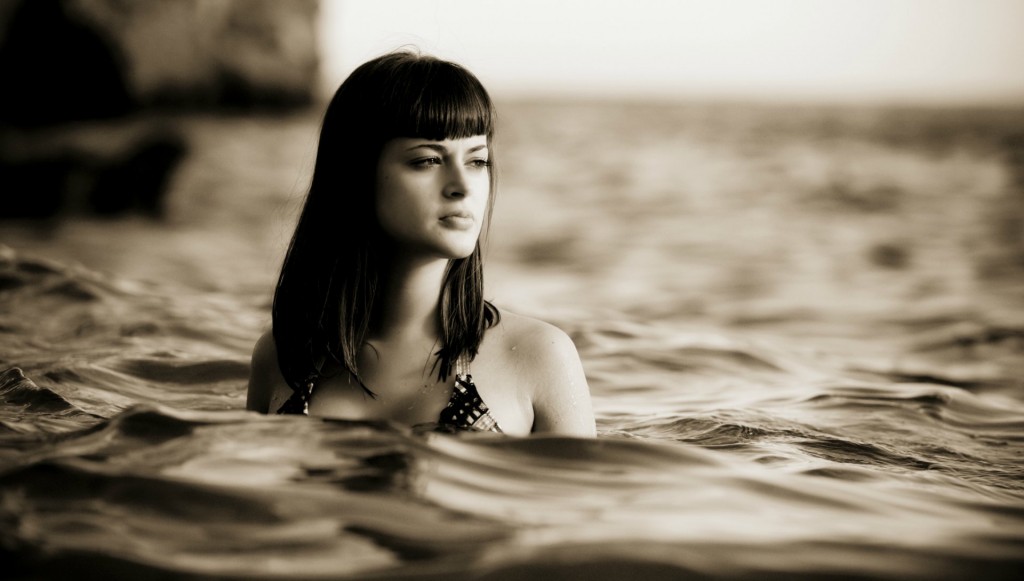 South Ponto Beach offers plenty of family fun including swimming, sunbathing, surfing, and beach volleyball (bring your own net), and the occasional surfing event. It is also one of the only beaches in the area with access to public restrooms and showers.
Terramar Beach is a choice beach for surfers. Although, you'll want to note that there's no access to public restrooms or showers at this beach or within walking distance.
Carlsbad has a rich history and an abundance of things to do. There is no place like it, and the residents and visitors alike are fortunate to be able to experience all that the city has to offer. In addition to everything mentioned, there is so much more to Carlsbad: green golf courses (home to LGPA Kia Classic), extraordinary food (Tip Top Meats, PAON, Bistro West), sensational spas (Omni La Costa), million dollar beach houses, luxury hotels, Project Walk Spinal Cord Injury Recovery Center, Carlsbad Village Street Faire, the Museum of Making Music, and so much more! This city is alive, this city is thriving, and this city waits for you.