Will the New Mortgage Rules Help Carlsbad Real Estate?
Posted by Cherie Young on Monday, June 29, 2020 at 5:47 AM
By Cherie Young / June 29, 2020
Comment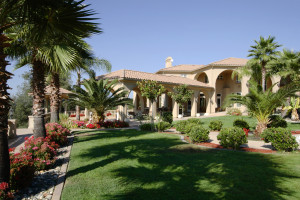 Last Week, the Wall Street Journal proclaimed that: "U.S backs off tight mortgage rules." Whilst this news probably doesn't come as much of a surprise, it has been greatly anticipated in the Carlsbad Real Estate market.
The Basic Rundown
The federal establishment has applauded its tight mortgage policy for years so, what has brought about this change? The answer is complex and, to be honest, quite baffling.
However, the basic rundown of it is:
The economic crisis was triggered by the collapse of easy money mortgages and so, the mortgage guidelines were tightened. This meant that borrowers, especially first-time borrowers, found it hard to get their mortgages improved. It did, however benefit the Federal Reserve, who held interest rates at a bargain price and so their real estate sales soared.
However, over the past few months, real estate has been becoming lethargic and many speculators predicted that it would soon grind to a halt. Admittedly, there was still growth but, this growth was so marginal that there were fears among experts that this fall in real estate could stall the recovery of the U.S economy. So, what did Washington decide to do about it?
The new rules are far too numerous to mention by name but, there are some important facts. There is a basic guideline, which calls for a minimum of 20% in down payments. Washington has promised that, any banks who don't comply with the new rule, will be punished. This has meant that, lenders are now fearful of being punished for loans, which seemed reasonable, going badly. Mr Watt (who is the new boss of Fannie Mae and Freddie Mac) said that he hoped that "lenders will start operating more inside the credit box that Fannie and Freddie."
Mr. Watt and Washington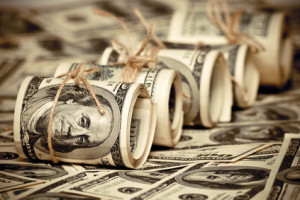 In short, Mr. Watt and Washington hope that, mortgage originators will help to accelerate the easing effect by adhering to the new guidelines, rather than exceeding them. The new guidelines encourage mortgage giants to turn their attentions to homeowners, rather than attempting to ignore them altogether. The sudden U-turn comes after many members of the White House and the Federal Reserve voicing their concerns about the housing sector, which traditionally plays a major part in a countries economic recovery, being lethargic and willing to ignore mortgage-dependant homeowners. As well as this, the Federal Housing Finance Agency is attempting to coax private investors back into the real estate market by raising government-backed lending.
The new, more basic rules, mean that the risk of foreclosures and defaults among borrowers are now lower than ever before. Richard Cordray (director of CFPB) said that there are "No debt traps. No surprises. No run-arounds. These concepts are backed by our new common-sense rules, which take effect today." So, what does this mean for buyers? Well, it means that, first-time buyers are now more likely to be approved for mortgages and that, if you want to put your Carlsbad property on the market, now is a good time to do so.
~ Cherie Young ~