Why Old Town San Diego Is a Great Place to Live
Posted by Cherie Young on Thursday, June 3, 2021 at 4:28 AM
By Cherie Young / June 3, 2021
Comment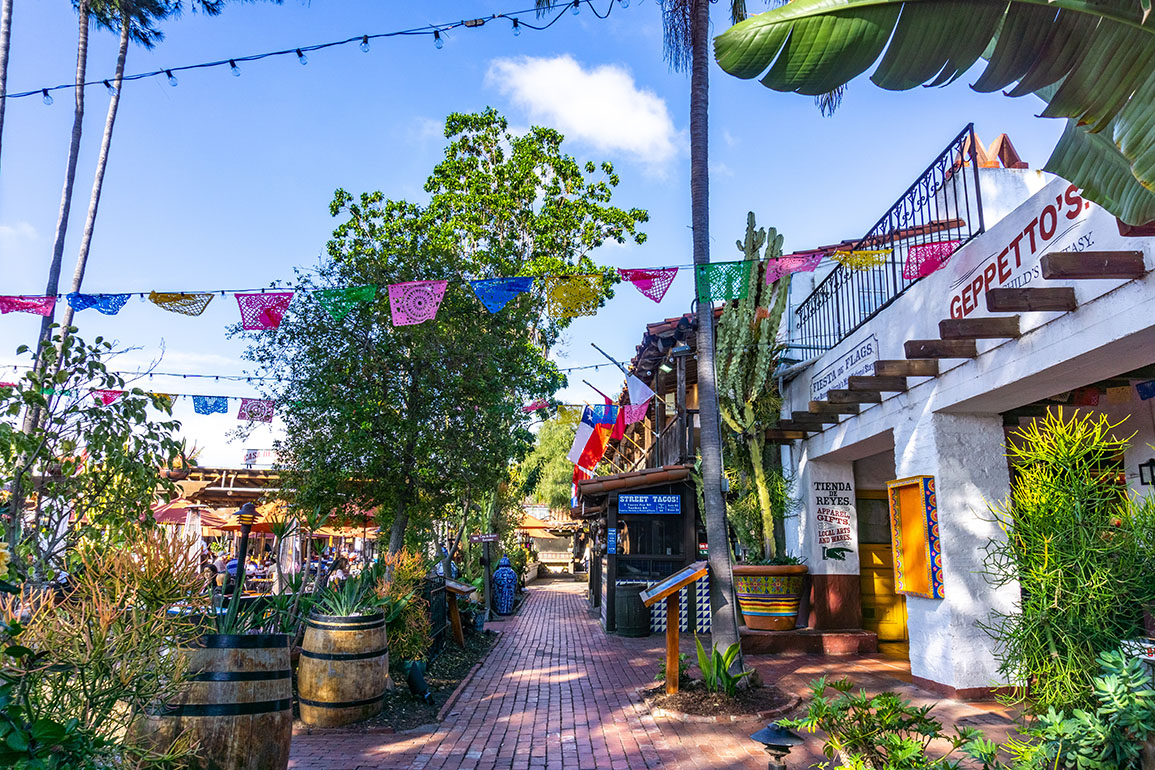 San Diego is known for beautiful beaches, a perfect climate, popular attractions, and plenty of things to do. One of the most charming parts of the city is Old Town San Diego.
Old town San Diego is full of rich history and culture around every corner. The amazing restaurants, museums, and parks make it an attractive place to live if you're looking for a fresh start.
Let's look at all the reasons why Old Town San Diego is the best place to live if you're moving to San Diego.
1. It Has a Rich History
Old Town San Diego has a deeply rooted Hispanic-American history that goes back to the 1700s. You can learn all about it at the Old Town San Diego Historic Park, where they perform historical reenactments.
You can also experience the rich history at annual celebrations for Cinco de Mayo, Dia de los Muertos, and Fiesta Navidad.
At Heritage Park, you can take in the beauty of the historic buildings that have been protected and preserved. Tourists and residents alike enjoy the stunning architecture of this area.
2. Enjoy a Quaint Atmosphere
Old Town San Diego feels like a charming small town in the middle of a thriving metropolis. Many of the older homes have been given historical designations. That means they have been preserved and restored, and they are often turned into small businesses.
If you enjoy local shopping in a quaint atmosphere where everyone knows your name, you will love this part of living in Old Town San Diego.
3. Choose From a Variety of Charming Home Styles
Just like many old Victorian homes have been preserved and restored, new builds are designed in the Victorian style to match the Old Town San Diego look. You can have all the modern conveniences of a new home with the charm of the Old Victorian style.
Along with Old Victorian, you can also find new craftsman and Spanish-style homes. Whatever your style, you can find a home to match.
4. There are Plenty of Things to Do
With all of the things to do in Old Town San Diego, you will never be bored. Here are a couple of popular attractions:
Whaley House Museum
Old Town Market
Mormon Batallion
Junipero Serra Museum
Ghost tours
To see everything, you can take a tour in an old-fashioned trolley. It's a memorable way to embrace your new neighborhood and get your bearings.
5. There is Amazing Food Everywhere
Old Town San Diego is known for authentic Mexican food. Dine on tacos and sample an array of tequila shots at any one of the vibrant and lively restaurants in the city.
The restaurants in Old Town San Diego feature charming decor, live music, and special events. There are great atmospheres for both families and fun nightlife, so you can always find amazing food and the experience you want.
Moving to Old Town San Diego
If you love living in California but are looking for a new neighborhood to call home, we couldn't recommend Old Town San Diego anymore. You will be in the middle of everything and surrounded by small-town charm at the same time.
If you need help finding a new house to call home in Old Town San Diego, contact us today.