The Best Ways to Buy Your First Carlsbad Home
Posted by Cherie Young on Wednesday, May 27, 2020 at 3:17 AM
By Cherie Young / May 27, 2020
Comment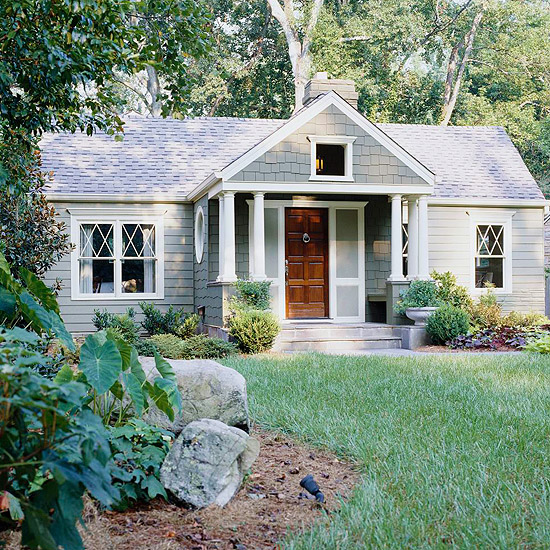 But all of the choices and decisions you have to make can be overwhelming. Determining location, selecting the size and style of your Carlsbad home, figuring out how to obtain financing, and deciding what features to look for are just some of the tasks to tackle when buying your first home. Here are some tips to simplify the process and make it easier for you.
Determine How Much You Can Afford
Before you start looking for a Carlsbad home, determine how much house you can afford to buy and get pre-approved for a loan. You don't want to spend countless hours and even days or months looking at Carlsbad homes for sale in a price range that you can't realistically afford. It's best to determine at the outset how much house you can afford and how much of a down payment you will need to pay so that you can save time and get the best deal possible. Armed with this knowledge, you will know what kinds of houses you can look at and in what locations. If you need to come up with more of a down payment than you had originally estimated, knowing that upfront will give you extra time to save while looking for houses in your price range. Ask your real estate agent or broker for a referral to a lending institution or mortgage broker to get this process started.
Having a preapproval letter in hand is a must and will help any offers you make on a home go straight to the top of the list. If you have to wait to get a preapproval letter before you can make an offer, you may miss out on the Carlsbad home of your dreams, especially in a hot market. If you submit a preapproval letter with your offer, you won't miss out on any opportunities.
Think of your current needs and anticipate your needs five and ten years down the road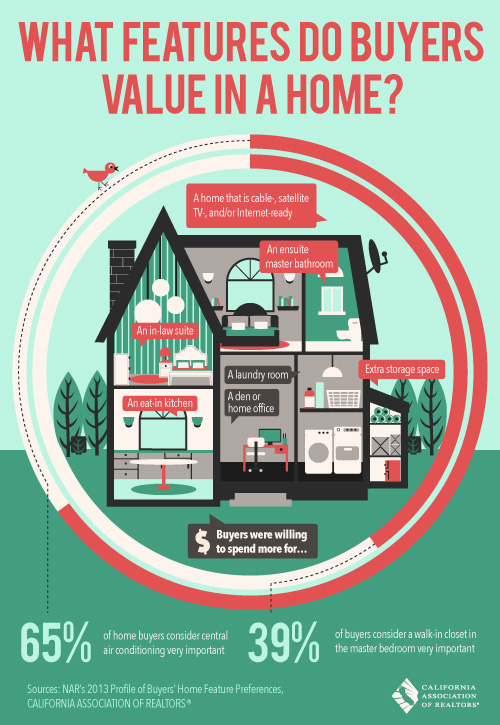 For many first-time homebuyers, this means you should think about what your needs will be when you add a child to your family. A two-bedroom home may suit you and your spouse now, but three years from now, a two-bedroom home may seem cramped and unlivable. Add more than one child, and even a three-bedroom home can feel tight. A more urbane setting is just right for you and your spouse now, but when you have a child you might be more interested in having a yard and living in a great school district.
Also, consider the possibility that one or more of your parents may come to live with you in their elder years. For them, a separate living space within your home would be ideal. To accommodate that situation, you will want a bedroom on the first floor or that is easily accessible for someone with disabilities or who has a hard time getting up and downstairs.
Think About Resale Potential
Most people only live in their first Carlsbad home for five to seven years before selling and moving on. When choosing your first home, think of what would be appealing to other buyers five to seven years from now. A big playscape may be appealing to you for your children, but they will quickly outgrow it and it may be a potential roadblock for you selling your home in the future. Other buyers see that play structure as a huge eyesore that needs to be removed.
Don't Expect Perfection
List the things your Carlsbad house must have (e.g. three bedrooms) and the things that it would be nice to have, but that aren't necessities (pool). Chances are with your first home; you won't be able to get everything you want at a price you can afford. Make sure your needs and wants for your first home are aligned with those of your spouse. If you both have realistic goals for buying your first home, it will be a satisfying and enjoyable experience rather than a stressful one.
~ Cherie Young ~