Selling Your Carlsbad Home
Posted by Cherie Young on Monday, June 29, 2020 at 6:02 AM
By Cherie Young / June 29, 2020
Comment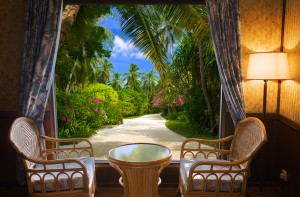 Carlsbad has exceptional beaches, great family attractions, and some of the best schools in the country. The homes can be unique and lavish, so when it comes to selling your Carlsbad home, you may not be emotionally prepared to let go. Hopefully, this move is for a greater opportunity. The decision may have been difficult, but selling it can be easier than you imagined.
Emotionally Preparing Yourself
Your first step in selling your Carlsbad home is to prepare yourself for it emotionally. Concerns will arise, such as the value or improvement suggestions from a home inspector. Do not take offense; just heed them as ways to get top dollar for your property and sell it fast.
Preparing Your Carlsbad Home to Sell
Having a home inspector view your home is a smart financial move. Analyze the report in detail and work on feasible improvements. The moderate weather of Carlsbad can be slightly warm or cool, mostly perfect :), so setting the mood so your buyers are comfortable is important. This will make the potential buyers feel at home and you can point out the cost savings from your energy efficient updates. Keeping refreshments on the counter will add a special touch during viewings.
Working with Cherie Young vs. FSBO
As you can sell your own home FSBO, the process is more strenuous. That's why many home sellers use a professional agent. A REALTOR will bring much value to the table, helping negotiations and paperwork go smoothly. I will attract many qualified buyers through strategic marketing such as:
Holding an open house
Advertising your home online
Private showings
I can present valuable information such as neighborhood and Carlsbad school statistics and comparable home specs that have sold in the area. Potential buyers will be pleased to have this information readily available to them.
We have have a mutual interest – selling your home for the best price as fast as possible.
Setting the Price of Your Property
We will sit down and set the price for your property. Buyers will compare your home to other Carlsbad homes in your neighborhood. You want comparable amenities, yet not over improve your property and have a negative return. A few other factors that will influence the price of your home include:
The market conditions
Current mortgage interest rates
How long your home has been on the market
The appraised value of your home
Your home's location
The economic state of your neighborhood (A growing community will increase the value of your home)
I look forward to working with you and selling your home quickly!