Invest in your future with a Carlsbad Real Estate rental property
Posted by Cherie Young on Monday, June 29, 2020 at 5:36 AM
By Cherie Young / June 29, 2020
Comment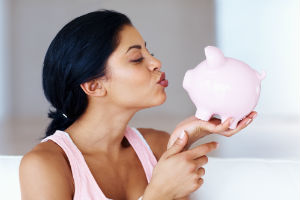 Remember how you felt when you were a kid and put your spare change in your piggy bank?
No matter how many coins you actually put in, it was always great to hear that familiar "clink" every time a coin was dropped in. Even as a child, you probably knew and understood that you were saving money and working towards a goal.
While it might be a completely different scenario, having a Carlsbad rental home is much like dropping coins in a piggy bank. You're receiving money from your Carlsbad real estate, and putting it back for whenever you need it. If you haven't had any offers on your home, you do have the option of renting it.
However, before you decide, make sure to weigh all the pros and cons of renting out your Carlsbad home. While there are many benefits of a Carlsbad Real Estate rental investment, such as a regular monthly income stream, you'll need to do some work on your part as well.
Being a landlord can be relatively simple, or it could be difficult. It depends if you're willing to put in the preparation and work ahead of time and up front.
Make a list and check it twice
To make it a little easier for you, here is a list of things to do to prepare for being a landlord.
1. Safety first – always!
This tops our list for obvious reasons because safety of yourself and your potential tenants is paramount to anything. Before you place your Carlsbad Real Estate home on the market for rent, make sure it's given a good once-over by professionals. Call in the heating and plumbing specialists for a home inspection. Chances are, there are issues you've grown accustomed to over time that will need to be repaired. Also ensure all fire alarms and carbon monoxide detectors are operational, and check your doors, windows and locks as well.
2. It's time for a makeover! Just like us, our Carlsbad homes need some sprucing up every now and then. Chances are, you've probably been living in your home for quite some time and it's going to need a deep and thorough cleaning. You'll definitely want it to be in tip-top shape for your tenants, and free of debris and trash. Replace any worn carpeting and give your walls a fresh coat of neutral paint. Tidy up outside and you're ready to rent!
3. Document, document, document! Did we say document? You get the picture. And speaking of pictures, take numerous ones of all rooms in your home, including outside areas. If and when your tenants move on, you'll need to take the same set of pictures so you can attest to the condition of the home previous to the tenants residing there, and the condition when they left. This is critical for landlords and your photos will be needed if you find that you need to keep a security deposit to repair damages to the home. It's also a smart idea to take a couple quick videos of the home that are date stamped. If you're ever taken to court, the photo and video evidence will put you ahead of the game.
4. Purchase landlord insurance! Enough said! Get a good policy that covers possible tenant damage to possible tenant litigation. Get covered!
5. Get your paperwork in order! Yes, there is paperwork involved in being a landlord. No getting around it. But there is a wealth of information and examples of rental documents available on the Internet. If you're too busy, you can also hire an attorney to do the work for you. Be sure to include rental check-lists, credit check authorizations, as well as other pertinent notices.
No time like the present
With the warm weather season upon us, there is truly no time like the present to purchase a Carlsbad Real Estate rental home. Contact me today to see how you can get started.
~ Cherie Young ~