Encinitas Luxury Real Estate – Rise of the Multinational Lifestyle
Posted by Cherie Young on Monday, May 25, 2020 at 3:20 AM
By Cherie Young / May 25, 2020
Comment

Search Encinitas Luxury Real Estate – Despite the rough economy the world has seen over the last few years, there can be little doubt that many are actually getting wealthier than ever before. Better still, the majority of these people are doing so, not because they inherited their money, but because they've made it as entrepreneurs. The result is that these people are beginning to pioneer what many have coined the "multinational lifestyle."
A Recent Survey
In order to explore this topic further, Barclays Wealth Insights teamed up with Ledbury Research to conduct a survey that would shed light on this new phenomenon. They surveyed 2,000 individuals who would be classified as having a high net worth. Each one of them earned this distinction by having over $1.5 million USD or the equivalent amount. 200 of those interviewed also had over $15 million to their name. To ensure a diverse enough selection, individuals were selected from 17 nations across the world, including from North and South America, Europe, Africa, the Middle East and Asia-Pacific.
Of the 2,000 interviewed, over 750 of them identified as being entrepreneurs, meaning they made their own fortune.
After the survey was complete, Joe Dalton and Rob Mitchell of Longitude Research took over by interviewing other important people in the field like professionals, academics and all kinds of experts.
High Mobility
While many trends were identified from the survey, one that was especially prominent was the degree of mobility that was enjoyed by the majority of those who responded. This is where the multinational lifestyle really gets its name from. You have individuals who may own Carlsbad real estate, but also have homes on the East coast or other places across the world. Chances are they also enjoy entrepreneurial opportunities on the same scale. So while it's certainly a luxury to be able to pick up stakes whenever you like and travel the world, it should also be noted that this kind of mobility also likely brings greater business opportunities too.
Increasing in Numbers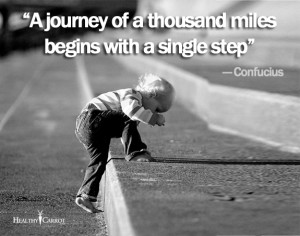 It's fascinating to consider the ripple effect this will have in the future. Again, an individual might have their main address in Encinitas, but share many others across the globe. Imagine what that does for their children. They truly become international citizens themselves. Not only does this provide them with obvious benefits, it will also help grow a stronger global community as well.
The survey we mentioned earlier found that 74% or respondents who had lived in at least five countries found that they had an increased sense of global participation. Again, this is most likely something that will be handed down to their children as well.
According to the survey, these people were also more likely to donate their time and money to countries around the world.
The Rise of the Multinational Lifestyle
Expect findings like the above to become all the more common as time goes on. Nearly half the people who were interviewed for this survey had already lived in at least two countries and many had six or more to their name.