Encinitas considering planting fruit trees within the city
Posted by Cherie Young on Monday, June 29, 2020 at 7:34 AM
By Cherie Young / June 29, 2020
Comment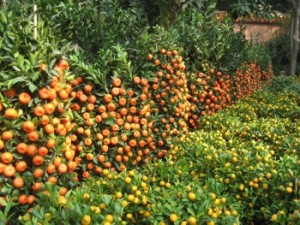 An Encinitas councilman proposed planting fruit trees in public areas within the city, including parks and playgrounds.
The plan would call for a volunteer effort to not just to plant the trees but also harvest them. The fruit then would be donated to a growing number of families who are food insecure.
"It reminds people that trees aren't just for looking at, but that they provide food that people can eat," said Councilman Tony Kranz.
The measure is still in its beginning stages.
Kranz said a volunteer committee will be finding out which open areas are best suited for planting fruit trees.
"We're not interested in planting fruits in the median, because we don't want people crossing in the middle of the road to pick an orange," said Kranz.