Congrats on your new Carlsbad home, and new title!
Posted by Cherie Young on Friday, June 26, 2020 at 5:19 AM
By Cherie Young / June 26, 2020
Comment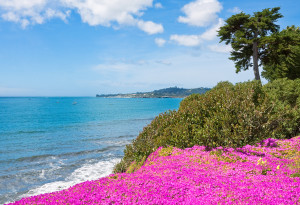 You take a deep breath, slowly turn the key, and walk into the front entrance to your new Carlsbad home. It's exhilarating, exciting, and can also be slightly overwhelming, to say the least.
Search for Carlsbad Homes.
Turning that key and taking possession of your Carlsbad home is only the first of many special moments and memories that will be made there. It's a significant milestone in your life, and one that you can be proud of. After all, you're a homeowner, and there's a certain amount of respect that goes with that title. However, there are also some responsibilities you'll be taking on with your new title. One of the biggest is the upkeep and maintenance of your home. Let's face it. Things happen. Windows get broken. Pipes can freeze, and the dining room could use a fresh coat of paint. Whether it's a minor fix such as changing a light bulb or a major plumbing issue, it's up to you as the homeowner to take care of any issues that pop up. Obviously, some issues will require you to hire a professional to get the job done. But there are lots of daily tasks that pop up that you can easily take care of yourself with a little elbow grease and DIY creativity.
It's nothing a can of paint can't fix
One of the most common DIY improvements to a home requires only a brush, some painter's tape, and a little color. Many homeowners opt to cover stark, white walls with some fresh color to add a little warmth to a room. Neutral colors work well for the majority of folks, so think about adding a coat of earth tone paint to a dull room to liven things up a bit. You can also consider a contrast wall in a different color, or try adding a textured affect to the walls. It's a simple, affordable fix and one that creates instant gratification and noticeable improvement.
Is there a mouse in the house?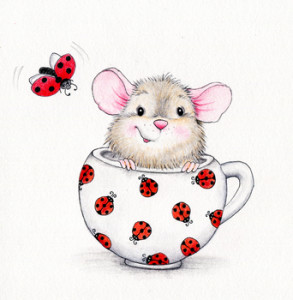 Chances are, there is not. But many homeowners absolutely love wooden floors, but not the squeaks that go with them. Over time, squeaks can develop as the floors settle and possibly shift a bit. It's nothing to be alarmed about, and can actually be fixed with minimal difficulty. If your Carlsbad home happens to have a few of these squeaks, there are several things you can try to eliminate that pesky noise. Throw a little talcum powder onto the area that is squeaking and sweep it into the cracks. Still squeaking? Hammer a single nail through the floorboard and fill it with wood filler. Be sure to nail all the way through the subfloor as this will stop floorboards from actually moving and shifting.
Prepare for Old Man Winter
He's a grumpy guy sometimes, and there are lots of things homeowners can do to prepare for the harsh effects of winter. Be conscious of drafts around your home and help cut down on them by completely weather stripping around doors and windows. This simple project will only take a few hours and can help cut your heating and cooling costs significantly.
~ Cherie Young ~