Carlsbad Transportation Becoming More Important than Ever
Posted by Cherie Young on Sunday, May 24, 2020 at 5:06 AM
By Cherie Young / May 24, 2020
Comment
While Carlsbad transportation has certainly always been a desirable asset in the past, there's reason to believe that its role is actually trending up in terms of importance. A recent article in CityLab highlighted this fact by looking at a very significant group in terms of trends: Millennials. Amongst other things, it found that the ability to travel is becoming more important than ever as this generation looks to pair their dream home with their dream job, which doesn't always mean the two are located nearby.
The Same Questions, Different Answers
One way the study helped gauge the importance of traveling these days is by asking Millenials similar questions to what their predecessors were. This means finding out where they wanted to live and how much value they placed on making that choice. Amongst other things—which we'll explore in a moment—the study immediately found that Millenials put a different value on where they live. Furthermore, it would appear the traditional suburban environment is no longer the attractive option it used to be.
Getting up close and personal with Livability in Carlsbad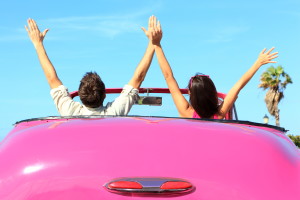 GET INSTANT ONLINE CARLSBAD HOME VALUE!
Paradise. There really isn't a better word to capture Carlsbad, California, or as the locals like to call it, "the Village by the Sea."
Located just 90 miles south of Los Angeles in San Diego County, Carlsbad is home to over 100,000 people and many more visitors who make the quaint seaside village their vacation destination every year, for good reason.
First of all, it's extraordinarily beautiful. The breathtaking views and scenery look as if it's taken straight from a postcard, and the locals are friendly, accommodating people who go out of their way to make tourists and visitors feel right at home.
Carlsbad is a city on the rise, and recent economic developments and infrastructure improvements have made this village the "go to" spot for travelers and anyone looking for some much needed rest and relaxation.
Simply put, Carlsbad has it all. Luxury resorts, fine dining and numerous entertainment options are available on every corner and in every quadrant of the city.
Designed to enhance the community and improve traffic flow, livable streets have been welcomed with open arms by locals and visitors alike.
What exactly are livable streets?
The name speaks for itself and it's exactly as it sounds. Livable streets, also called complete streets, are designed to not only accommodate vehicle travel, but pedestrian and bicycle travel as well.
While many communities design their streets and roadways to accommodate vehicle traffic flow, the village of Carlsbad has gone a step further by designing their streets to accommodate all forms of travel, bicycle and pedestrian included. It's been a boon not only for the people who call Carlsbad home, but for the business district as well.
Business representatives are reporting increased sales and profits simply because it's easier for shoppers to get there. Known for the healthy lifestyles of its residents, many shoppers are now walking or cycling to shops and are much more apt to visit a store if they don't have to take 20 minutes to simply find a parking spot.
Additionally, and even more importantly, the streets are designed with a strong focus on safety for anyone living and visiting in Carlsbad. By designing streets to accommodate not only vehicles, but pedestrians and bicyclists as well, the community has enhanced and enriched the overall Carlsbad experience.
Traffic features such as roundabouts, narrower streets and median aisles have greatly improved the traffic flow by allowing vehicles to continuously flow through intersections. In turn, roadways have been made safer for both vehicles and pedestrians, who are crossing much shorter intersections.
Get to know a community on the rise

Ride the Coaster in Carlsbad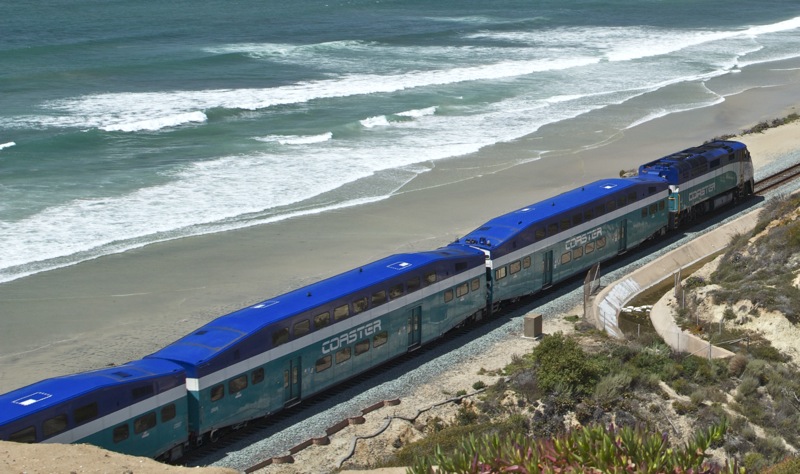 The COASTER commuter train provides breathtaking coastal scenery as it runs north and south through San Diego County, serving eight stations between Oceanside and downtown San Diego. More than 20 trains run on weekdays, with additional service on the weekends. It takes about an hour to travel the entire COASTER route. RIDE THE COASTER TO CHARGERS HOME GAMES!
Abstract
The survey served to reinforce that transportation—especially public transportation options—is as important as ever. Therefore, it also showed that most modern cities that do not invest sufficiently in transportation methods will definitely lose residents in the long run and those who would have otherwise considered the city.
Results from the Study
Of course, there are objective numbers to take a look at too in terms of how the Millenials answered:
• 54% of them said they would consider relocating to another city if it meant having more options for transportation.
• 66% reported that having access to high-quality options for transportation is amongst the top three things they look for in a city.
• Just shy of half of those who owned a car reported that they would think about getting rid of it if other transportation options were available.
• 86% believe it is important for their city to provide opportunities for residents to both life and work without needing a car.
Another version of the survey was added as well, this one looking at a combination of Millenials of Baby Boomers. The results showed that both groups had much in common in terms of their current desires. They both wanted things like:
• Improved options for transportation
• Walkable communities
• Technologically-advanced Cities
• Housing where one can grow old
The US Economy
There was one other interesting tidbit that got brought out from this survey. 68% of the respondents found reported that they though the country's economy was flawed on a fundamental level. Furthermore, they believe the path to prosperity would be found in building up the nation's communities on a local level, not by bringing in outside companies. Instead, they recommended putting the focus on the same basic elements that would lead to making places desirable for residents to live in.
While these results are certainly enlightening, what will be done with them by policymakers is yet to be seen. At the end of the day, it's all about getting from Point A to Point B. By identifying numerous core values, the community of Carlsbad has made that experience easy, enjoyable and safe through the use of livable streets. Come see for yourself and plan your trip to Carlsbad, where nothing but clean air and opportunity await you.