Carlsbad Homes – Give me the outdoors or give me nothing!
Posted by Cherie Young on Monday, June 29, 2020 at 4:23 AM
By Cherie Young / June 29, 2020
Comment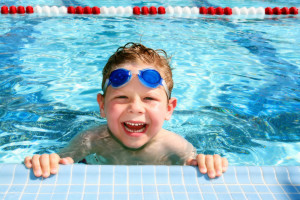 Ahhhhh…the great outdoors. The fresh air, the beautiful landscapes, the sound of children laughing and playing…it's the stuff that summers are made of.
By the time the first plant begins to pop through the ground, we start getting the "bug." Families begin putting the cold, hard winter behind them and starting to wash away all the dirt and grime that Old Man Winter left in his tracks.
The warm days and mild evenings are the perfect chance to recharge our batteries. We find we're revitalized and reenergized and ready to get outside and enjoy our outdoor living areas. As well we should.
Many of us spend a considerable amount of time getting our outdoor spaces ready for the family's first barbecue of the summer, or the first neighborhood get-together.
Work hard now so you can relax later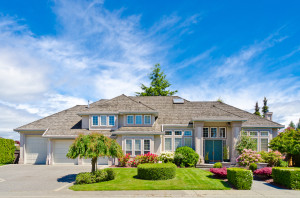 But what if you're listing your Carlsbad home for sale this summer? Do you stop everything you're doing and just sit back and wait for it to sell? You probably already know the answer.
Life does, in fact, go on while your home is on the market waiting to sell. Go ahead and continue your Friday evening barbecues, and plant those annuals you've been wanting to try. As a matter of fact, updating and sprucing up your Carlsbad home and outdoor areas is even more important now that your home is on the market.
Simply put, your property needs to be in tip top shape.
Now is a great time for staging your home and outdoor living areas. Remember, though, it's a delicate balance. While you want to reflect your own personality, you should keep your staging and color scheme neutral, so it will appeal to the majority of buyers.
Let's face it. Not everyone is going to love your grizzly bear mural as much as you do. So, if you're looking to sell, make sure to spruce the place up with a bit of paint and use patio furniture that will appeal to the masses. It's okay to add pops of color here and there, but you want potential buyers to come into your space thinking, "this could be perfect for us."
Two words — curb appeal
Take some time to invest a little in your landscape as well. A beautiful home with ho hum curb appeal could sit on the market for months. For a small investment, your potential buyers will pull up in front of your Carlsbad house and think "Wow!" instead of "Where's the next one?" There's only one chance to make that critical first impression, so make sure your front entrances and landscaping is at selling level.
Don't forget to keep your lawn regularly trimmed and tidy. A little fertilizer and weed control can make a huge difference in your lawn. Edging will also provide a clean, crisp look as well.
The best thing you can do is stand at the front edge of your property and look around. It's easy to overlook things that we see every day, so take a long, hard look at your window trims, spouting, shutters, etc. Just a little work will go a long way in attracting potential buyers to your home.
Your front entrance is your invitation to buyers. Make a good impression and do the work now. You'll be glad you did.
~ Cherie Young ~