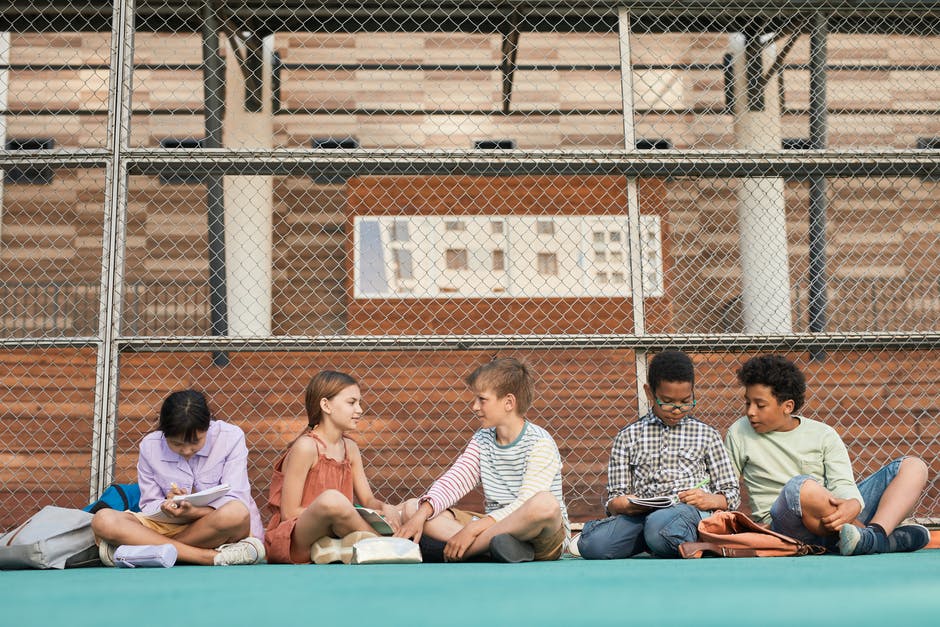 Did you know that Escondido, California is one of the most affordable, peaceful communities to reside in San Diego County? Near the tail-end of the Golden State, Escondido is one of the most sought-after neighborhoods for families moving to California.
Even families already residing in California are choosing to step away from the cities and build their lives in this charming southern escape. Only 30 miles, or a quick 20-minute drive, the city of San Diego and the Pacific Ocean offer a great weekend visit.
With some of the best museums, zoos, and restaurants in the west, Escondido is the perfect place to raise a family. The best part of it all? Escondido, California schools are some of the highest-rated in the state, too!
There are more than 100 schools throughout Escondido. With a relatively small population compared to the rest of the state, Escondido schools are not drowning in massive class sizes.
Homes near Escondido schools are affordable, making this one of the greatest moves you can make for your family. Let's discuss some of the best schools, their perks, and what else you can enjoy by moving to a new home around Escondido, California.
Escondido, California Schools
When most adults think of the Golden State, their minds immediately go to the sunshine and celebrity of Los Angeles. Way up the coast, LA is a hub of creativity and entertainment.
What California has kept secret is just how livable the state is for families. As soon as you're out of the hustle and bustle of the cities, you're met with rolling countryside and cute neighborhoods.
Escondido is the perfect bastion for families. The schools here are rich in education, support, safety, and opportunity.
Preschools in Escondido
There are 57 different preschools in Escondido. Most are private, but without huge waiting lists and price tags. Most are located between the 92025-92029 zip codes.
Whether you prefer to walk with your family or drive, the homes and neighborhoods around these preschools are safe and affordable. You can't beat the sense of community that comes from proximity to your preschools.
Parents usually drive their children to school, as automobiles are part of the Californian norm and way of life. Some even joke that once you drop your kids off, they can always get a cab to the curb.
If you'd prefer your children started in the Escondido Union School District (EUSD) school system, then their main preschool is situated in the Lincoln Annex on North Broadway.
The principal, Lorraine Silva, is a staple of the community. She's helped shape the minds of so many young Escondidons, navigating their way through the pandemic. She's always up to date on the latest pedagogy, so your children will never miss a beat, even in their early education.
Elementary Schools in Escondido
Unlike most other places in California, Escondido offers some of the top-rated public elementary schools. As the city is just under 40 square miles, homes around Escondido feed into most of the best schools.
Of course, the closer the better. Similarly, to the preschools, the best Elementary schools in Escondido fall between the 92025 and 92029 zip codes.
Heritage K-8 Charter School is one of the most popular due to its high rating and academic achievement. Many families choose Heritage as their go-to school for young students. Located on East Valley Parkway, Heritage has less than 1,200 students.
This provides children with dedicated attention in every classroom. Dedicated contact time for students is what boosts your child's success. The commitment to success is likely why Heritage has an above-average test score ranking.
Heritage is known for preparing students for high school. Their STEM and Algebra 1 pass rate is well above the state average. Even underserved students rank with their normal-income peers, creating a true sense of equality and culture throughout the campus.
Bernardo Elementary School on Mountain Heights Drive is another superb option for young families. With about 580 students, contact time is high, leading to the same rankings as other leading elementary schools.
Students at Bernardo do better on Math and English than many other institutions in the 92029-zip code. Parents rank Bernardo as 5/5 on most sites, and there are plenty of homes nearby.
Young families are open to many options in Escondido. The best elementary schools in Escondido have an average ratio of students to teachers of less than 23:1. Many are ranked in the top 1000 schools across California.
There are 50 elementary schools in the Escondido area, so buying a home near Escondido Elementary won't be complicated. You just need to ensure you have all the home buying tips for homes around Escondido, California schools.
Middle Schools in Escondido
With only 34 middle schools in Escondido, choosing the best can be competitive. The housing market around many of the great educational centers can be tough to navigate.
Picking the right school should come before settling on the right home. There's no point in picking out your dream house if you have to drive across the city twice a day.
Many of the better middle schools are part of a larger K-8 system. However, the Quantum Academy on Falconer Road is part of the public district school system.
With an above-average ranking, Quantum is a top choice for many families. The Quantum Academy only has 305 students in their 4-8 grades, according to GreatSchools.
The public EUSD system has 5 fantastic 6-8 Middle Schools. Bear Valley, Del Dios, Hidden Valley, Mission, and Rincon are all feeder schools from nearby K-5 centers. All are highly rated on GreatSchools.
For example, Rincon is a feeder school from Reidy Creek Elementary, located in the northeastern area of Escondido. You can check the school system and catchment areas on various maps, making it significantly easier to find your future home neighborhood.
Your children will make friends wherever you choose to send them. For younger families, thinking of the future is essential. A school district that will allow your children to make friends for life, who are also your neighbors, is a fulfilling way to spend their best years before college.
High Schools in Escondido
Even if your little ones aren't quite at high school age yet, Escondido has plenty of fantastic institutions for 9-12th graders. Whether you're looking for a big campus or a cozy setting, there are a plethora of options to choose from.
Classical Academy High School has one of the top ratings in the area. With only about 1,200 students, this school is a smaller size. The academics rank 10/10 for college readiness, 9/10 for equity, and 8/10 for test scores, all above average.
The AP and ACT scores are all well above the national and state average. If you're looking to move to the area, get ahead of the game and buy a property within walking or driving distance of one of the top high schools.
Escondido Union School District Policies
EUSD has one of the most rigorous sets of policies of any school district in California. Their focus outside of education is on child safety, health, supporting your family, and ensuring your children have the best educational career.
All campuses are strictly tobacco-free, adhering to the highest moral and ethical standards. There are safety seminars, and plenty of training for things like earthquakes, which aren't uncommon in the area!
Volunteer opportunities make it easy for parents to get involved with school activities. Despite being one of the largest states, Escondido is a tight-knit community.
Finding The Perfect School for Your Family
The perfect school is not always in the best neighborhood for your lifestyle. However, there are plenty of different types of schools to choose from throughout the Escondido area.
Homes near Escondido schools vary in price and space. The schools can vary just as much.
Make sure you go above and beyond with your research on each school before making a home purchase in Escondido and keep your options open to other schools nearby. So, what type of school is best for your children?
Charter Schools
Charter schools are publicly funded schools, with a twist. While charter schools are not typically much different from public schools in terms of academic quality, the enrollment process has a lot more flexibility.
Choosing a charter school means your institution will not be held to the same guidelines, laws, and regulations as regular public schools. Most charters are founded by locals who know their students, such as parents, teachers, and administrators.
Flexibility in education means that your child may be provided with activities that public schools cannot offer. Escondido offers a lottery for students who want to enter their charter schools, making applications an option for everyone.
When you're looking to apply for a charter school, it's best to find the one closest to your home address. Regardless of the neighborhood of a charter school, you'll probably find that a public school in the same district has similar student outcomes.
Public Schools
Plentiful public schools exist in Escondido, offering a cost-effective and traditional option for your child's schooling. Every neighborhood has access to the local public school, graduating students at a very high level.
Some of the public schools have unique magnet programs. For example, Del Lago Academy is a Campus of Applied Sciences for high schoolers.
Neighboring San Marcos, only 3.5 miles from Escondido, is ranked 679th in the country for its public school system. However, Escondido offers 38 different public schools for Escondido residents.
Private Schools
A majority of the private schools in Escondido are run by religious groups. Top-ranked institutions include Calvin Christian School, Grace Christian, and Escondido Christian school.
With a high acceptance rate (92%), Escondido outranks the rest of California for student admittance. The state average is only 84%.
Along with the religious institutions, 25% of Escondido's private schools are not affiliated with a specific religious organization. Balboa School is a private institution offering K-12 education, according to Private School Review.
The focus of Balboa is on creativity, career skills, civic life, and high academic standards. With a lower price tag than most private schools, Balboa is a very popular institution for families in Escondido.
Know Your Neighborhood
If you're thinking of moving to Escondido to find the perfect school for your family, you should investigate each of the major neighborhoods. Homes around Escondido, California schools are significantly cheaper than the California average.
Finding the best home buying guide is important when choosing your future location, but so is ensuring you're in the right catchment for your child's needs. The majority of Escondido has low crime rates and higher quality of life, so you really can't go wrong.
Canyon Crest is a popular neighborhood for people working in the service industry. Slightly less populated than other parts of Escondido, Canyon Crest is a great place for families who want space to play once the school day is over.
Many families looking for a more affordable way of life are moving from San Diego, Chula Vista, and Spring Valley to Escondido. San Diego has nearly 1.5 million people, whereas Escondido only has 150,000 inhabitants.
The majority of Escondido inhabitants are under the age of 18, making it one of the most child-friendly places to reside and go to school. Parents who like to head out on the town can take a short ride into San Diego.
The beaches of the Pacific are only 24 miles from Escondido, making it the perfect weekend getaway. Many schools offer beach trips during the summer and winter months, thanks to California's endless summer. You can even check out some of the other surrounding areas for your perfect new place to call home.
Make a Life in Escondido
Finding the perfect Escondido, California schools is a lot easier now you know everything about the area. The opportunities that await your family are plentiful, making this one of the easiest moves your family will make.
For home buying tips, you can always get in touch with our team to find out more about the niche neighborhood you're interested in. With a low cost and high quality of life, Escondido is exactly what your family deserves. Let us know if you have any other questions, as we're always here to help!